What it's like living the life of a woman who is perpetually single, attracts absurdity and has an abundance of cats. Once is a novelty, twice is a statement and it seems as if Disney has replaced its writers with bitter ex-girlfriends. But this weekend as I watched Maleficent I realized they were using the same theme to make a monster out of our horny title character.
If these two films had been spaced apart more I probably wouldn't care, but as it stands I'm concerned that Disney is delivering a negative message to this generation of little girls and wannabe princesses. Telling kids that romantic "true love" can't even be attained in a fairy tale world is as cruel as telling them Santa doesn't exist on Christmas morning. And I get it, Maleficent isn't the same as the cartoon, otherwise it would have been called Sleeping Beauty and it would be 1959 (and I would know my place).
But if the only way Disney thinks it can empower their heroines is to make the men into the villains, then I say they have totally missed the point of empowerment. I know the last one was a bit random, but that's what I thought right after her wings were cut off.
In conclusion, Disney needs to give the bitter exes the boot and start showing sugary sweet love down our throats again. See, the thing is that there's waay too many words there for people to try and absorb. According to experts, single women looking for a happy, secure boyfriend should look for a man with a sister or sisters. Pro Tip: When surprising your son or daughter at college, make sure you know their correct dorm room number. Months after leaving my daughter's father, I confessed to him that I was having a hard time adjusting to being a single mom. The older woman later said, "Don't say that in front of bossman." She said his mother had raised three kids on her own and had never complained. I imagine how many times so many of us have stuffed pillows in our mouths and screamed loud and cried hard because we're so desperate and alone and feel so broken, but we can't let anyone hear us because doing so means we are weak and incapable and self-absorbed. Following the recent publication of my essay "I Understand Why Some Women Stay," published by xoJane, a commenter told me I wasn't a single parent.
Recently, an old man of at least 60 threw kisses at her and said, "Tu si estas linda, nena." I pulled her to me and demanded, "?A quien tu le dices eso?" His face fell when he saw me.
I cannot protect her from this or from so much else, and that shit is hard to come to grips with. I watch my girl and I think about how lost I was as a girl because of the antagonistic relationship I had with my mother. I walked to Broadway and compiled a care package for my nena, complete with pads, painkillers, and a little bag to carry in her bookbag so that she doesn't have to put her business on display when she goes to the bathroom.
I will remember how hard it is to be a single mom, and though it's so very isolating sometimes, when it's most needed, the village gets together and reminds us that we have support, that we have love, that we are not alone.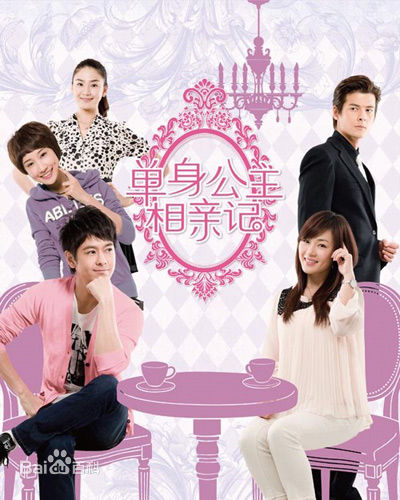 It didn't come as much as a surprise since everyone but Anna realized that one encounter does not lifelong love make. They too should get the chance to believe in the idea of love at first sight, if only for a little while. But it's still supposed to be a kid's film and Disney has a duty to make those kids feel hopeful not hopeless! Disney has for the last 100 years been a proponent of love at first sight, guy gets the girl, true love's kiss will save her, etc. I take no issue with the empowerment of women and that princesses get to have the adventure instead of sitting around waiting to be saved.
I would, however, suggest you re-read my post to see that at no point did I accuse Disney of hating men. I was having a hard time with my four-hour daily commute -- an hour on the bus across the Bronx to upper Manhattan to drop her off with my grandmother, then an hour on the train to get to work, then the reverse in the evenings -- five, sometimes six days a week. She'd been a strong black woman who'd held it down by herself, raising her kids in a notoriously violent housing project in the north Bronx, so if she could do it, so could I. A month ago, while I was sitting on the Low Library steps of my alma mater, Columbia University, mulling and feeling nostalgic, my phone rang. I fretted over how I'm going to raise this girl in this world that sometimes feels like it's so hell-bent on breaking us. I bought her chocolate and a card with a note from her mama reminding her how much I love her and how proud I am of her. Women in our village will wear red, eat red velvet cake and red beans and share stories of our first times. And hey, she still got to kiss the less princely and less handsome Kristoff so it's not like she's doomed to live a frigid existence (unlike Elsa who is unlikely to ever find a man willing to let her touch him). And then to turn our villainess into the hero because heartbreak is a viable excuse for vengeance. They (Disney) are not Michael Moore, they don't need to point out that crappy things happen to decent people. Black women can cook, they can clean, they can sew, they can type, they can sweep, they can scrub, they can mop, and they can pray. My daughter needs her dad, and I shouldn't use my daughter as a chess piece in my war with her dad. Empowerment and love should be separate concepts, and I feel like Disney has muddled that concept by having their female betrayed before finding their own inner source of strength. Maybe look at the breadth of Disney films that have male leads vs female, and how many of those actually portray women with a brain.
By the time I put her down for the night, I was utterly exhausted but still had to bathe and get myself ready for the next day.
One of the women in my office had also raised her now-adult children alone, and the boss, a man, had been raised by a single mother, as had the head college advisor, so I thought I was in the company of people whom I could commiserate with, who would understand why I felt so overwhelmed.
I know because this is who I am, and I am relentless, and I refuse to let my fear paralyze me. But why try when the most powerful fairy in the world gets lied to, left behind, her wings hacked off (which is such a metaphor), and almost murdered by her first "true love"?
Even after breaking our little hearts by killing Bambi's Mom, they still soothed the hurt by having him reunite with his first love at the end. In Brave, the story is about two women, mother and daughter, who learn to forgive each other for past greivances and accept each other for who they are. It's no wonder so many snap, so many are depressed, so many take this pent-up rage and resentment out on their kids.
I put the pad on wrong, with the adhesive side facing me and not the panty, like it's supposed to. It also addresses the reality that there are girls that have no interest in being princesses and rescued and finding a prince to marry them. She works a 9-5 job that, while not inspiring, keeps her and her cats in the lifestyle to which they have become accustomed. I wanted -- needed -- to hear, "Me too." I wanted to hear how they'd survived it, how they'd made do. Last year, when my baby girl cut herself deep while cutting a bagel, I'm the one who held her and cried with her, wrapped up her finger, and took her to the ER.
I'm the one who knows how she likes her frozen yogurt (with tons of sour gummy worms and a few chunks of mango).
As for the similarities in Frozen and Maleficent, I was also surprised they had chosen to take that route. I know that her favorite meal is my spinach linguini with sun-ripened tomato Alfredo sauce and chicken. However, I don't believe little girls will be crying over the loss of their innocence when it comes to believing that a true love's kiss will awaken them from eternal sleep. The message that has been sent out for the last few years by Disney and by other moviemakers is that women are capable of defending and saving themselves. I take her to the park to howl at the full moon and have woken her up in the middle of the night to witness a lunar eclipse.
They don't have men or love, they just realize that the most important relationship to foster and care for is with themselves first. But, I don't think I need to remind you that villains come in all shapes and sizes but that the most common villain is man.