With the Screen Draw Tools of Presentation Assistant, you can draw all kinds of lines, rectangles, circles, or add text marks or picture marks on the computer screen to emphasize or clarify the text or diagrams, so the interpretation or demonstration can be clearer.
Demonstrate how to work with a software application or point to any error by circling it. To Draw on screen, just click the Screen Draw button or with the system-wide hot keys Ctrl + 2, The screen will be frozen and a drawing toolbar will float on screen.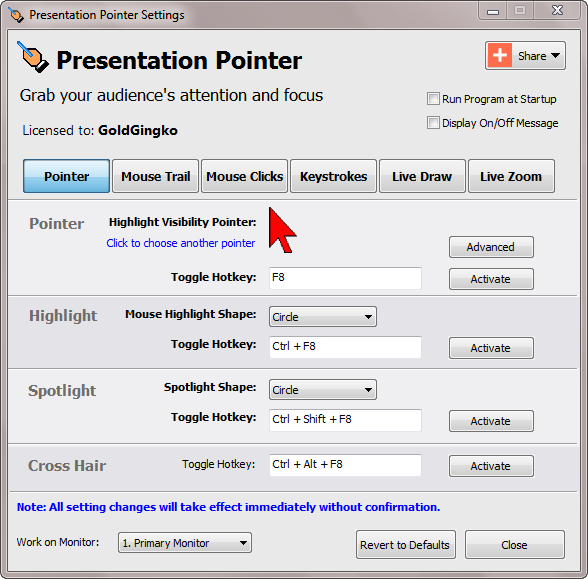 The screen draw tools include: Line, Arrow, Pen, Brush, Rectangle and Ellipse, And you can choose from different width pens to draw in your choice of color. The following table describes each of the screen draw tools along with their description and use. You can aloso click the Live button to draw on a a€?livea€? screen without freezing screen.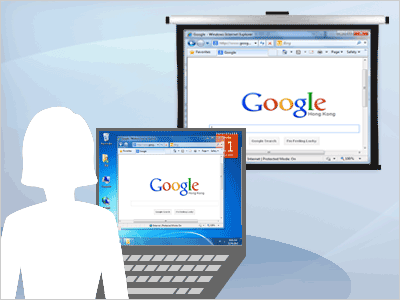 Presentation Assistant emulates a computer whiteboard.Click Board button and shows as following.