Google today launched a new Google Slides app for the iPhone to complement both Google Docs and Google Sheets, putting it in a position to better compete with business-oriented iOS software suites from both Apple and Microsoft. Two weeks ago, I was one of six speakers recruited to Plovdiv, Bulgaria to inspire and to challenge how Digital Wine Communications Conference (DWCC) participants see the world.
To make things even more challenging, all six speakers were given the same word, "BLEND" (the conference theme) from which to build an inspirational talk from their perspective or area of expertise.
One speaker, Richard Heming, MW, encouraged the wine community to "lighten up" and blend wine with humor.
I called Ryan Opaz [co-founder of DWCC] up a few weeks ago and asked, "Why did you ask me to speak again? He told me he thought that I could talk about how I blend my personal enjoyment of wine with wine as my profession, even though (and I kid you not) I am relegated to the seventh circle of hell because I'm a "PR person" whose sole purpose on earth is to annoy people. And it got me thinking.
My job is to break down barriers, bring people closer to wine and to each other through stories and experiences.
I knew no one except Ryan, Robert and Gabriella [conference co-founders], and we all know how much time they have for chit chat at these events.
Reversing the tables, I've struggled with my own biases and skepticism around authenticity. We're all going to have a soft spot in our hearts – for the rest of our lives – for Bulgarian wine.
In order to survive as communicators, writers, and as an industry, we have to think of new and creative ways of doing things differently. We must add value to the story that we are sharing, whether it's as a producer, region, product manufacturer, or on behalf of the consumer.
Throughout her career, Katie has built integrated marketing campaigns that resonate with consumer and trade audiences.
With Slides, Google now offers apps for creating word-based documents, spreadsheets, and presentations directly on the iPhone.
In the footer dialog box check the box that reads a€?Dona€™t Show On Title Slidea€?, and check the box to SHOW slide numbers.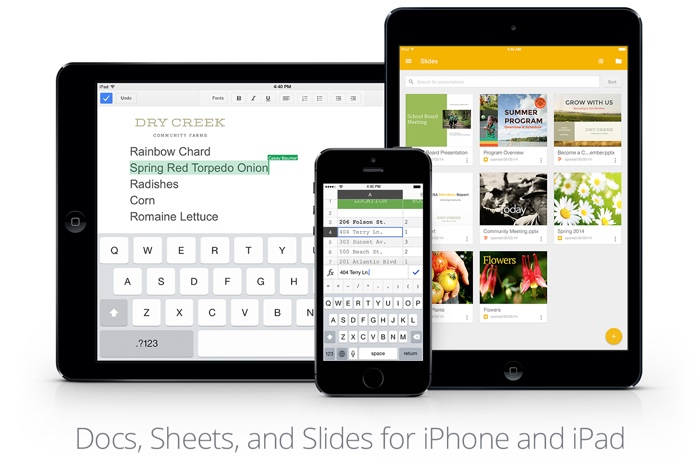 Using the images below create the following slideshow that details: How to make A PBJ Sandwich. To the left of each ingredient, insert a graphic image that best illustrates each ingredient.
Wine Talks is to present new ideas in a high-energy format: one word, one speaker with a microphone and eight minutes. We were asked to push our captive audience to look at things from a new angle – to leave them asking questions, challenging assumptions and inspiring new ideas. Simon Woolf shouted that "blending in is for losers!" and dared attendees to buck the norm. We are all here because we are communicators in some form or fashion. So I'll share a little bit about my experience blending in a professional sense and why I believe it is an element vital to each and every one of our success. And on top of that, I had signed up my company to sponsor a small table at one of the walk-around tastings. I quickly realized no one was going to come to me, no matter how fabulous my bottle of wine was.
I try to enter each experience mindful that every person is going to bring something to the table. I told someone recently that the wine community is now a place I really feel at home, accepted. But a good blend in any context is made better, amplified by each of the elements that are contributed.
I don't believe any of us has to give something up to grow, expand and extend into something else. I believe we can be objective contributors even though everybody has a bias – through our palate, background, and opinions. Working with clients in PadillaCRT's Food and Beverage group, Katie develops strategic programs that achieve key corporate, social and brand goals. The sessions are a variation on the Ignite format, in which each slide is displayed for 20 seconds, and slides automatically advance, whether the presenter is ready or not. My call to action was to challenge deep-seeded biases around industry roles and encourage us all to find new ways of blending profession with passion.
And as critical and sometimes cynical as we can all be, there is a certain magic about wine.
Katie is a passionate foodie, avid beer, wine and spirits drinker and has traveled to more than 20 wine regions around the world. And those California wines that shepherded me into the wine world started feeling like over-ripe, over-wraught, over-oaked, high-alcohol fruit bombs next to those racy Moschifeleros. It is an intricate mix of weather, dirt, personalities, and choices that blend to create moments in time.
She achieved the Wine & Spirits Education Trust (WSET) Level 2 Certificate with distinction and is proficient in French and Spanish.
The app allows users to create new presentations or edit existing presentations, and it's possible to share presentations with others as well as work on a single presentation with multiple people at the same time.
Each experience is different, because of things like when we decide to open a bottle, or through pairing and sharing contexts. I showed up to the first event, the bring your own beverage (BYOB) gathering, and opened myself up to the experience.
And I advocate for wines and stories that I find interesting with no vested interest other than to share an experience I think people could enjoy. Any change you make on any of these devices is saved automatically, so you can pick up right where you left off any time, anywhere that you can sign in. Any changes you make offline get automatically synced when you reconnect, just like when you make offline edits from your computer.