On Saturday (5am in the UK) Facebook allowed users to select a vanity URL which will point to their regular profile page. OpenID Provider: Facebook are being forced to become more open, and one way which gives the illusion of openness is OpenID. Digital identity refers to the aspect of digital technology that is concerned with the mediation of people's experience of their own identity and the identity of other people and things. The irony of all this is that I have 3 children who, despite our best efforts to be original but not too wacky, now have pretty common names: Catrin, Keira and Zak.
Anyway it seems to me that my children will have to join the orderly queue when it comes to assigning their digital identity. Last week Ariadne Web magazine published my article on A Support Framework for Remote Workers. The article is the last in a series of three I've written on remote working for Ariadne. This article aims to discuss how we, here at UKOLN, have put this theory into practice by creating a support framework for remote workers.
If you do want some ideas on how to start supporting your remote workers more than please take a look. The video footage itself was incredible, there were a number of different camera angles, close ups and long shots of the audience.
Eduserv also provided a social network prior to the event and had a number of staff attending to remote attendee needs.
I've dipped into a number of streamed events but have to say that this is the first time I have felt like the only thing I was missing was the coffee break banter and the lunch queue! The CILIP in Scotland 09 event was also recently streamed and the team were keen to try out new amplified approaches. I did, however, feel dislocated from the action and not seeing the speaker made it more difficult to follow the presentation.
Brian Kelly also wrote a blog post on CILIP2.0 event held in London not long before the Scottish CILIP event.
Live streaming, sharing resources and remote attendance of conference is becoming pretty mainstream so the question is really are we there yet? I'm no expert on the technologies involved in streaming an event but appreciate that not all organisations can pay for a dedicated company to ensure all the pieces fit together, however these days most technologies needed can be used for free.
Involve them before the event – Allow them to be part of the community, join in any social networking, chat etc. Keep it together – Have a main page for the event and if possible embedd all your the resources on it. Give remote people a voice – Have someone monitor Twitter and any live blogging, pass on their feedback to speakers and ask their questions for them. Inform people after the event – make sure you continue to let people know where all the resources are and attempt to get any screen casts up as quickly as possible.
Follow it up – Try and get feedback from remote attendees, check blog post on the event, have a look at your stats. I'm sure there is more too it than that but right now it seems to be very much about making people feel involved.
In the past few months we've talked about remote working, remoter remote working (from Canada), working beyond the office and working just about anywhere in the world!
For those less hell bent on travel, working from your local coffee shop can be a very relaxing and therapeutic alternative to the hum drum of office life. Gregg and I were delighted when Marieke Guy of UKOLN asked us to write a guest post for her blog. Gregg Taylor is an award-winning career coach and employment trends expert in Vancouver, British Columbia. Unfortunately, Gregg didna€™t have internet access from his home so he began using his local coffee shop which did. One day Gregg was looking around the coffee shop and he saw that other people were hovering over their laptops like he was. His friends and colleagues are now so familiar with Gregga€™s alternate office, the Esquires on West 16th and Oak in Vancouver that they will ask him if he is going to be at the head office, the satellite office or his coffee shop office. One of the hazards of being with this project is the urge to eavesdrop on conversations in coffee shops. Gregg Taylor and Lori Thiessen from Coffee Shop Office have returned the favour and written a guest post for me, which will be published next week. To date my experience of remote access software has been limited to a brief experience I had a good few months back when our IT systems team used Microsoft remote assistance (for XP) to fix a problem with my PC. Remote desktop – a software or operating service feature allowing graphical applications to be run remotely on a server, while being displayed locally.
Remote access of your desktop brings your entire desktop over to the computer you are currently using.
There are lots of commercial programmes that can do the job for you including Access Remote PC, Team viewer, 01 and remotely anywhere. Browsing blogs I've noticed a bit of a trend of people using remote working to live globally.
I've read about people who are doing this and not even telling the organisation they work for or the clients they deal with!
This sort of remote working takes Amanda Hill's Remote remote working and Paul Boag's Beyond the office working to another level! The term Terminal Wanderlust is one I first heard used in Generation X by Douglas Coupland.
The Samknows map took postcodes from across the UK in areas with known slow connections, or zero broadband availability, and plotted them on a map. All this information is a little worrying given that the government has pledged to provide all homes in the UK with speeds of at least 2Mbps by 2012.
Technology Correspondent Rory Cellan-Jones has also been carrying out a timed download test in locations round the UK. On a day to day basis I don't have any problems using the connection and can do all I need to (including uploading video), though there are moments when I might need to do a bit of reading while I wait for a large file to arrive.
I don't really feel disadvantaged in anyway but maybe if my job did entail working on big files I might feel differently. If that's the case maybe I do need to shout louder and have Mr Government pop round and fix our local fibres! I'm working for a company where we have an office in the UK, and an office in California. However globalisation of work is happening more and more and small amounts of time difference can be over come as Amanda Hill's explained in her recent guest blog post.
Without being online at the same time teams will be restricted to asynchronous communication. Use something that allows conversation threads (like the Facebook threads) as well as email.
If you want to use Twitter make sure you agree on an appropriate hashtag for filtering so you can pick up tweets later on.
Use meeting planner software like Whenisgood Meetingmade, – more ideas in this Web Work Daily article entitled How to Plan Virtual Meetings With a Global Teleworking Team. While Rembering the value of face to face I mentioned the use of video as possible option, for virtual meetings etc.
As video resources can stretch across time and space people who can't be at a particular event can now still engage with it. I found the See3 guide to online video really useful – it has some easy to follow tips for getting started.
The Telework Association is currently running a survey collecting data about the productivity of people who work at home for some or all of their working time. If you know of any other people who work from home, however occasionally, then please pass this on.
One incite that struck me was something that Andy Powell also pointed out in his blog post. Of course for most learners the use of ICT and Web technologies will go hand in hand with personal contact, which is the ideal solution.
The extinction of face to face meetings has been predicted many-a-time (along with the paperless office and a world without books). My previous Ariadne articles have offered suggestions (such as virtual meetings) and I hope in the near future to write more about the use of video, which is one possible approach. I suppose as remote workers with limited time and limited organisational budget for travel the trick is identifying which face to face activities hit the biggest score productivity wise.
Mobile Office Day (Tuesday, May 12) - encouraging people to work while on the move, instead of travelling to a central office.
Remote Office Day (Wednesday, May 13) – encouraging people to use remote offices instead of travelling to a central office.
Virtual Meeting Day (Thursday, May 14) – encouraging people to conduct meetings by audio or video conferencing or go online instead of travelling to meetings. National Work from Home Day (Friday, May 15) – this will be the fourth time this day has been run. Smarter Travel Day (Monday, May 18) – the concluding day of the week will encourage people to travel outside peak times.
Somehow the Work Wise Week details had managed to avoid my daily trawl for remote working information.
A discussion on Twitter about whether it would be problematic (or even possible) to be a remote worker if based in a different country from your employer led to me asking Amanda Hill to write a guest blog post for us. One area that might be a problem for long-distance remote workers is integration with their local community. So overall, I don't think that remoter remote working is all that different than the regular type. Last time we moved house (back in 2006) all advice suggested that you always push the number of bedrooms you have and not the home office.
For me the successful house of the future will have given considerable thought to environmental impact, will have effective self-heating and self-cooling technologies, will be self-sufficient, use renewable energy and have plenty of room for growing vegetables! Maybe even our friend the social networking tool should take its share of the blame for the encouragement of uninformed speculation?
It's no surprise that the swine flu crisis has led to a rise in enquiries into remote working. All of this begs the question, why does it take a pandemic to make people realise the benefits of remote working? Why do organisations not have remote working strategies in place for times when travelling in to the office is out of the question.
So it seems like for now normal service has been resumed, but maybe its time we started doing a little planning for the future while we can think straight and neither disease nor snow are banging at the door. At the moment the Green IT conference and exhibition is running at the Business Design Centre, London. Squeezed between slowing economic indicators and rising energy costs, the IT industry is facing its biggest challenge ever as it strives towards a sustainable future. Just a reminder that I'm speaking at the Public Sector Forums Improving Services and Reducing Costs Through Flexible Working one-day conference on June 23rd, Birmingham.
Working away from your office can often be an isolating experience, but it needn't be.
Last Saturday's Guardian ran a bring the garden into your office theme for its Work section. Another article in the section talks about how office workers can create their own office allotment by bringing the outdoors in and having some plants on their desk. My friend now has a key to the back gate and we see him down at the veg patch every couple of days. This new approach will make it easier for users to share their profile pages and link to other people's pages. Twitter have recently begun verifying accounts and many Facebook urls are already being sold for hard cash. My husband's name is Andrew, but at University he decided to rename himself Bill (his middle name) in order to distinguish himself from his other 3 friends (also called Andrew).
Or maybe we'll be doing things differently then and a quick retina scan will do the trick! It is a case study of what can be done with enthusiastic staff, support from managers and faith in an iterative process.
I really have found the blog to be a very useful way to record what we are up to and a great way to get feedback from people. Eduserv used a company called Switch New Media to pull together a number of resources including the live stream, the programme, live Twitter feed, live blog (Scribble Live) and speaker details.
For me the only thing that seemed to be missing was the actual slides (though these were shown as part of the stream footage). For example I saw Mike Ellis from Eduserv ask a speaker a question after discussion with a remote attendee through the live blogging.
Ian Edelman, Web manager at Hants Council wrote an interesting post entitled At least I didna€™t have to go to Scotland on his experience of the event. In his post the Lessons Learnt from the Amplification of the CILIP2 Event he talks in more detail about specifics (mainly technical) that could have improved the day. So assuming that the technology isn't a problem what are the most important factors and what do we still have to learn?
For almost 20 years, Gregg has been the President of Transitions Career and Business Consultants. What was also great about working from the coffee shop was that there werena€™t the distractions found at home like the Kilimanjaro-sized pile of laundry. He struck up conversations with different ones and politely asked what they were working on. In fact, Gregg has enlisted the help of a couple of these cafe commuter colleagues (a marketing person and a self-publishing specialist) for the Coffee Shop Office project. Hea€™s even held staff meetings at the coffee shop because it is a half way point between his two offices and it is easier for the managers to meet in the middle. I was intrigued with the idea though and I knew that the coffeehouses of 18th century London were often used by their patrons for conducting their own business. Ia€™m so curious to know what other cafe commuters are doing around me that my ears are continually flapping. The process was completed in tandem using instructions in a word document and over the phone. The main thing I'm concerned with here is how can you (or someone else) control your PC if you are a long way away and suddenly need to get in to it. A good list of remote desktop software and comparison of their features is available from Wikipedia. For those working in technical areas most work is carried out by email rather than face-to-face or using the phone.
Their research put pay to the theory that it's always those who live in rural areas that struggle as many of the worst areas were in commuter belts. On the map the red dots represent postcodes with ADSL broadband speeds of less than 512Kbps and the blue dots represent postcodes with ADSL broadband speeds of less than 2Mbps, while black dots represent areas where no broadband is available – under 1% of homes in the UK cannot get any broadband at all. The BBC allows you to test your own broadband speed using it's connection tester and then add a comment on its broadband map. I don't do a lot of work with high quality images or videos and manage to watched streamed video fairly OK. It seems the decision over whether an individual can be a remote worker isn't just dependant on whether their organisation will allow it or how responsible they are as an individual. My post on the House of the Future speculated that in the future setting your house up for home working would be a real bonus. It works fine for me, as I am part-time on Names and usually work on that in the morning, when UK folk are putting in their afternoona€™s work.
This will allow the teams to get to know each other better and clarify things that can't be explained in an email. Just about anyone with access to some recording equipment can create a short video, from the comfort of their own desk or while out and about at a conference or meeting. Amplified conference is a term coined by Lorcan Dempsey (former director of UKOLN) in a blog post in 2008. This is particularly useful for remote workers and those who live geographically a long way away from where events are taking place. It can be used in virtual meetings and conferences, it saves money on travel and is of course much more environmentally friendly. We have recently purchased a new compact digital camera, a digital video camera with microphone, a Flip camera and a digital sound recorder.
This is the first of what will be an annual survey and they are comparing home working productivity with productivity of conventional working.
When considering student expectations before enrolment, face to face teaching was found to be preferable to that via technology.
Work Wise UK, a not-for-profit initiative which aims to make the UK one of the most progressive economies in the world by encouraging the widespread adoption of smarter working practices, have been running their annual Work Wise Week and today is National Work from Home Day.
These would include serviced office space, touch down centres or even hot spots such as coffee shops.
It will encourage people to work from home instead of commuting to their usual place of work. Coming into work an hour early, and then leaving an hour early at the end of the day, or going an hour later, and leaving an hour later.
I have a feeling that last year the National Work from Home Day was bigger business, maybe the recession has had some effect on enthusiasm to try out new things.
Amanda is an archival consultant based in Ontario, Canada but works on a number of UK projects. Many of the issues described on Marieke's blog apply to me as they do to the more usual variety of remote worker. We had been blithely informed by the telecoms company that we would be able to get high-speed internet in our rural corner of Ontario. This was a new role and has been more of a challenge, if only because people don't really expect a project manager for a UK project to be based overseas.
It works fine for me, as I am part-time on Names and usually work on that in the morning, when UK folk are putting in their afternoon's work.
I think that if I had only worked on UK projects here, I might have found it difficult to meet people beyond our immediate neighbours.
Maybe now your home office set up (layout, storage, ideal light, number of sockets, connectivity etc.) will count for more. Recent reports suggest that swine flu (or H1N1 influenza A to give it its proper name) has peaked in Mexico and is now in its declining phase. The likelihood of a pandemic was another one of those things that got companies vexing about staff getting in to the office. Christine Sexton, Director of Corporate Information and Computing Services at the University of Sheffield recently wrote a post on her department's Pandemic Flu planning meeting. Should remote working now be an obligatory part of any organisation's risk management policy? At the same time, many IT departments are facing up to their own local responsibilities, in terms of both business efficiency and corporate responsibility.
The conference will look at how flexible working can reduce costs and improve services in the public sector. People are increasingly running businesses and working from home and are looking for extra space in which to do it. While at a group meeting many moons back I mentioned my dilemma (space to grow things but no time), another member of the group then mentioned his dilemma (time to grow things but no space). If I'm about, maybe having my lunch in the garden, I say hello and make him a coffee.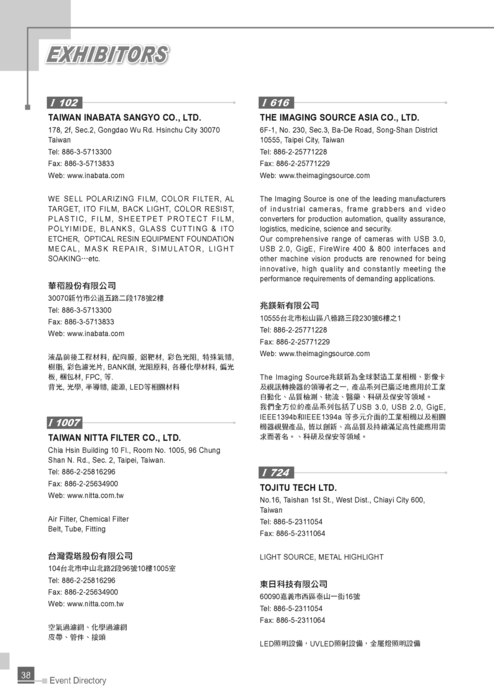 While working I get to look out on a fantastic garden and in my breaks I can pop out to see how my magical vegetable patch is doing! The problem for many people, especially early adopters, is that they didn't realise the significance of user names when they started registering for all these services.
I had to move through the slides myself rather than the speaker doing it, so a couple of times I got out of sync.
There are many ways to deal with this: for example by asking people to agree to be filmed when booking to attend, or by asking them when they arrive. As his company has grown, office space has become somewhat cramped and the noise levels have increased.
Lloyda€™s of London, the international marine insurance company, began during this time in Edward Lloyda€™s coffeehouse in Londona€™s dockyards.
Ia€™ve met with a few prospective clients at the coffee shop because I dona€™t have a a€?propera€™ office and my home office is, well, in my home. Ia€™ve heard an accountant advising a client, someone being instructed in Hebrew, a wardrobe consultant conducting a first interview with her client, and a photographer discussing some creative ideas with his assistant just to name a few. Also remote access of a computer is often a lot slower than if you were sat at your machine and there is sometimes a lag. I live in a pretty old house so my problems might be to do with the state of the wiring or something related. Perhaps now that geographic connectivity is being openly charted broadband connection will be one of the searches that solicitors look into? The team in the UK is a small team that works semi-autonomously, but it requires better communication with the US head office than we currently have.
What you don't want to do is waste precious time in a difficult to schedule meeting with everyone catching up on documentation. Video has great potential for us remote workers and I wanted to have a think out loud about why we should and how we could use video more.
The idea is that the conference outputs (including ppts and video and audio recordings of speakers) can be amplified in order to extend the reach of the conference using networked technologies. I hope to be looking at video conferencing more in the future (thanks to Owen Stephens for the suggestions). The webinar is being delivered by Wisework Ltd and will include a panel of experts, to whom participants will be able to pose questions. This is to some extent directed by the influence of the school model where face to face teaching is the norm. Winger wrote an article for Business Horizons entitled Face-to-face communication: Is it really necessary in a digitizing world?
This will reduce the peak rush hour, and make the commuting experience far more bearable for many. I identify with a lot of them, for example those around time management, environmental concerns, technologies for remote working (and working in a freezing cold office!).
This turned out to be a whopping lie, leaving us relying on dial-up for the first month or two of our new life. I'd been doing this from Manchester for three years before leaving the UK, so had always been a remote worker in that context and really noticed very little change on continuing it here in Canada.
I've been in the embarrassing situation of having had conference calls timed to suit me (with West-coast Americans having to get up ridiculously early) by people who thought I was still in Manchester. Shortly after emigrating, I took on another part-time job as an archivist in a nearby town (Deseronto), where I work one day a week. Garden offices will be sort after and demonstrating that you can easily work from your house will earn you brownie points. A pandemic is looking less likely despite two more cases being confirmed in the UK today (taking the total to 34) . I enjoyed reading Ben Goldacre's blog post on Swine flu and hype a€" a media illness. Even without a pandemic there would be a rise in rates of absenteeism and therefore productivity. Executives need to think about how they would do business if the level of face-to-face contact with customers and staff drops dramatically. Closer to home still, last week a possible case of Swine flu was noted at the University of Bath, where UKOLN is based.
What will be the next crisis that has managers suddenly allowing their staff remote access to systems that they won't let them have on an average day? Apparently there is a real shortage of allotments locally, people can end up with their name on the list for years before they get allocated a patch. Every now and then we have a chat about how things are coming along and I make sure he has all the things he needs. Even my married name (Marieke Guy) is rare and I've yet to come across any other online people with the same name. Remote working continues to be an aspiration for so many yet the reality is not always plain sailing. This is could be too dictatorial so another option might be to offer a no-go filming area in the auditorium. Gregg began to take a€?out-of-officea€™ work days in order to focus on specific projects outside of the hectic pull of his office. The idea of investigating the current remote working trend sounded very interesting and great fun so I was excited to join Gregg in this venture. The slower the connection (or the further away the computer you are trying to access is) the less responsive the mouse and key strokes. As I discussed earlier this month the time zone issue is something you can overcome if you are willing to work flexible hours. I am officially a notspot (though Thinkbroadband, a site where you can report broadband problems, would classify me as a slowspot). I'm looking for help with strategies on getting people communicating better with a large time difference.
I find that Twitter really helps in keeping connected with my various professional communities.
We video staff seminars here at UKOLN and people who are out on the day they take place can also enjoy them. It gives a different dimension to blogs and Web sites and it gives you, the creator, a voice and face. Despite the advantages it brings most who have tried it will acknowledge that sometimes nothing compares with meeting with people in the flesh.
We haven't managed to organise anything here at UKOLN but it might be a bit like preaching to the converted as UKOLN already supports flexible and remote working. The work on the project itself has been going fine, although a huge amount of the credit for that must go to the project team members in the UK. This has given me a local role, too, which has been invaluable in helping me to settle into Canadian life.
In it he points out that the media themselves are no longer even sure if they should be hyping it up – the truth seems to be getting more difficult to distinguish and is quite often no longer even relevant.
In in a Facebook note based on an old blog post Lorcan talks about his (and Andy Powell of Eduserv's) quests to centre their decentralised identity and consolidate their network presence. You only need to do a quick Google search for me to see that as far as Marieke Guys go I'm the Webs number 1 (5,020 hits). However what remote working does offer, if it can be realised, is choice and flexibility; two increasingly required job characteristics that let the best employees work to the best of their ability. That said remote access is usually necessary for a particular task or in an urgent situation rather than a long-term solution so a time-delay is only a small issue. For some people the only limits are connectivity, the country's communications infrastructure and the cost of living there.
But also be wise to copyright a€" if youa€™re going to use a pop song for your soundtrack there may be issues! For many of us much work can be carried out in front of a PC, some work can be carried out using social networking tools but for other tasks (notably those that require quick interaction -like a meeting) the preferred option is face to face.
The connection is fairly good, although very bad weather tends to knock it out, so a big snowstorm or thunderstorm (both of which are quite common here) might leave us unconnected for a while.
There have been meetings that I really should have gone to that have been attended by others, simply because there are limits to the number of times I feel able to cross the Atlantic in a year. It is like being in a big open plan office with all those people (but without ever having to make them cups of tea). My friend could come and tend the patch and use the green house and we would share the offerings.
Hugh Fearnley-Whittingstall stumbled on the same idea not long after (!) and started promoting his Landshare project on his River Cottage programme. We've having a go at lettuce, radishes, potatoes, carrots, squash, all types of beans, rhubarb, onions, and much much more. Why not try interviewing people, making a short documentary, demonstrating how to do something online, creating a response piece, have a go, experiment! We have a perfect little patch at the back of the garden and until recently I spent many a minute (while hanging the washing up) looking at it and wishing I could do something with it. We've now started on a row of pots to the side of the greenhouse and may be on the hunt for more space. The key is that everyone is clear on what the situation is, knows what time it is in the other office and who it is OK to call.
Otherwise there might be some very cross employees taking part in conference calls in the pyjamas! One idea might be to schedule a call every day at the end of the UK day and the beginning of the US day.