A on June 20, 2015, for the 30th Annual Hunger Walk - We are with A the Greater Chicago Food Depository and So Many Supporters A - as we take a Stand Against Hunger.
Lupe, Jim, Dave, Bill, Michael, David, Tom, and Tom, Chrissy, William , Joel, Georgia, Ortiz, DT, Sonja, W.
A A COMMUNITY CHILDREN TOOK A FALLEN TREE AND REMOVED THE INSIDE OF THE TREE DOWN TO THE BARK AND PLANTED INSIDE.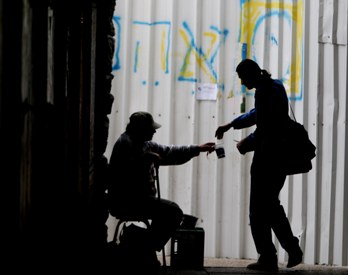 Families received Gift Cards, children received beautiful warm coats and adelightful Dinner was enjoyed by All. During the Month of August 2011, we provided 800 breakfasts and 1000 lunches to youth 18 years and younger.THOC's nutritional Breakfast and Lunch Program was catered by PLUM Catering - Great Nutritional Menus.