According to experts, single women looking for a happy, secure boyfriend should look for a man with a sister or sisters. Pro Tip: When surprising your son or daughter at college, make sure you know their correct dorm room number. Yes, I would like to receive occasional email offers from our affiliated websites, partners and sponsors. You know that old saying, "If at first you don't succeed, try, try again?" Well, the guy below probably shouldn't have practiced that saying, because now he's making everyone cringe. The dog trainer, Christy, seemed to have given Jonathan her number for any dog training related questions. I want to get a vending machine, with fun sized candy bars, and the glass in front is a magnifying glass. High atop a mountain in Eastern Turkey is a giant, 5,000-year-old wooden ship reportedly containing hundreds of stalls and cages. Former Islamic Terrorist Walid Shoebat and grandson of a Muslim Mukhtar (chieftain), has converted and is now conducting conducting worlwide lectures, giving rate insight into the mind of a Jihadist. Years ago he made such predictions as that of Islamic terror cells rising up out of American soil, and described how they would strike at the U.S. In school we learned about the powerful Ottoman Empire but since then Turkey has faded into near obscurity.
Never before in the history of the nation of Israel has there every been a Judeo-Christian political party--until now. Americans in the Middle is a two part video series by Mark Muller who gives a clarion call for citizens of the United States to take back our country from socialist usurpers. Dan the Animal Man gives a marvelous address on the wonder of animals and nature around us while exotic animals are crawling all over him throughout his entire talk!
Burke Balch, Director of the Powell Center for Medical Ethics, a division of the National Right to Life Committee, gives a strongly passionate and convincing argument against national government healthcare. Three nationally renowned pro-life experts speak out authoritatively on one of the seminal issues of the century. Actor Stephen Baldwin kicks off the Values Voters Summit, encouraging viewers hold strong in faith and to follow The American Dream from a Christian perspective and challenging today's youth to take part in holding the line in culture wars. In this debut episode of Business and Ethics, Pastor Ben Kinchlow teams up with Business CEO David Armstrong to discuss topics having to do with business and with ethics. Exposing Leftist attempts to rewrite educational history, Candi Cushman of Focus on the Family gives unassailable proof that the U.
The second video in the "Standing Strong on Principles" series: Have you ever been torn between doing the right thing and doing what is most expedient? Ben Kinchlow interviews David Armstrong, CEO of Armstrong International, a 109-year-old family-owned company that operates with one single business policy, The Golden Rule, "Do unto others as you would have others do unto you." A company without time clocks?
John Ziegler sat down with Governor Sarah Palin in her home in Wasilla, Alaska for a candid and rare 43-minute interview to discuss her 2008 campaign. The eye-opening documentary chronicles the accelerating rate of social decay in America, its implications and what can be done about it. John McTernan documents how disasters of biblical proportions happen in the United States each time our nation's leadership pressures Israel to give up their God-given Promised Land. Todaya€™s News stories include: 1) Doctora€™s shortage due to national healthcare, 2) Lehman funneled funds to scamarama covert company, 3) Science a€?Czara€™ John Holdren lecturing students that America cannot be number one forever, urging the a€?de-developmenta€™ of America, and 4) Cuba imprisons American for giving free cell phones to Cubans. Today's News stories include: 1) Oklahoma City Bombing 15th year anniversary, 2) Top Iraq Al Qaeda leader reported killed, 3) Couple brutally beaten at Republican Leadership Conference, 4) Lieberman may subpoena White House over Fort Hoot investigation stonewalling, 5) Wall Street Reform and the new ObamaBank .
Exclusive CleanTV Special News Feature coverage of the April 15, 2010 Tax Day TEA Party protest demonstration in Raleigh, North Carolina. CleanTV News Special broadcast on April 23, 2010, about redacted court records that accidentally got un-redacted, incriminating Barack Obama to the point that, if fairly reported, will likely lead to the resignation of Barack Obama. Today's News stories include: 1) South Carolina Republican Senator Lindsey Graham angrily announced he was dropping out of the energy bill negotiations.
Todaya€™s News stories include: 1) Oil slick expected to reach Louisiana land sometime today, 2) Obama is asking Congress to provide an exemption from Iran sanctions to China and Russia, 3) Is Puerto Rico about to become the 51st state?
Todaya€™s News stories include: 1) United Airlines and Continental Airlines are expected to announce later today that they have agreed to a $3 billion merger that will create the worlda€™s biggest airline.
Todaya€™s CleanTV Headline News stories include: 1) As Americans prepare for Mother's Day, Italians are shocked by the death of an aborted baby who lived nearly a full day after being torn from the mother. 2) Today is the 40th Anniversary of the Kent State Riots but newly released FBI files shows riot was pre-planned. A piece of luggage reportedly exploded at the George Bush Intercontinental Airport, 20 miles due north of Houston, Texas. Todaya€™s News stories include: 1) Today is the National Day of Prayer 2) War drums are beating faster and louder in the Middle East as Syria and Iran have just given advanced M600 rockets to Hezbollah in Lebanon.
Summary: Imagine what you could do with 30% to 40% more time on your handsa€"and with more effective results. Todaya€™s News stories include: 1) Attempts to plug that massive oil spill in the Gulf of Mexico hit at least a temporary snag this weekend. Todaya€™s News stories include: 1) Barack Obama has nominated 50-year-old (graphic) Elena Kagan to the United States Supreme Court.
Todaya€™s News stories include: 1) David Cameron became Britaina€™s new prime minister after Gordon Brown stepped down. Todaya€™s News stories include: 1) Federal law enforcement officers raided multiple Northeast locations Northeast yesterday, taking into custody three people believed to be associated with the Pakistani Taliban failed car bombing in Times Square. Todaya€™s News stories include: 1) Marquette University President Father Robert Wild is taking heat from the homosexual lobby for withdrawing an offer to be dean of the school to Jodi O'Brien, a flagrant openly lesbian professor. Todaya€™s News stories include: 1) General Motors reported a net gain of $865 million dollars. Todaya€™s News stories include: 1) Super Tuesdaya€™s election defeat of Senator Arlen Specter and win by Rand Paul have fueled anti-incumbent fever into an unprecedented frenzy but the purging continues with longtime Republican Congressman Mark Souder of Indiana resigning over an affair with a staffer.
Todaya€™s News stories include: 1) Why is Barack Obama sending a 5-man team of nuclear physicists to the Gulf of Mexico to plug oil leak in the Deepwater Horizon well in the Gulf of Mexico? Todaya€™s News stories include: 1) Jews for Jesus founder Moishe Rosen dead at 78 years youn.
Todaya€™s News stories include: 1) A Secret Service van carrying Bill Clinton to a Connecticut commencement speech was rear-ended and damaged on Sunday, but the former President was apparently not injured. Todaya€™s News stories include: 1) Rasmussen Poll shows Barack Obama's popularity has reached an all time low with 56% of American voters disapproving and only 42% approving of his performance.
Todaya€™s News stories include: 1) The National Debt of the United States of America has just surpassed the staggering 13 trillion dollar mark.
Todaya€™s News stories include: 1) Nearly 18 months after Texas Governor Rick Perry sent a letter to the Obama White House asking for additional Federal troops to guard the statea€™s border with Mexico, Perry has yet to hear any response to his request. Todaya€™s News stories include: 1) Barack Obama skipped Memorial Day services at Arlington National Cemetery, opting instead to take his family to Chicago for a casual time with friends. Todaya€™s News stories include: 1) Repeal of Dona€™t Ask, Dona€™t Tell rules in military could usher in wave of HIV-tainted blood to soldiers on the battlefield. This is the first in a series of inspirational music, written by a young anonymous homeschooler, set to a wide variety of picturesque images ranging from sunset marshes to peaceful fields and surrealism to clouds. Todaya€™s News stories include: 1) Terrorists in wet suits killed by Israel as they attempted to enter Gaza coast. Todaya€™s News stories include: 1) Pharmaceutical companies were allowed to help shape the health agency responses to Swine Flu H1N1, reaping huge profits over moderate flu. Todaya€™s News stories include: 1) Gold hits all time record high of $1250 and the impending currency bonfire. Todaya€™s News stories include: 1) TEA Party candidate Sharron Angle won the Republican Primary in Nevada, pitting her against Senate Majority Leader Harry Reid in November. Todaya€™s News stories include: 1) FBI investigation discovered ACORN workers violated election laws and committed voter fraud telling their workers to go a€?poverty pimpina€? for votes.
Story #1: Less than a week after the Today Show featured Obama saying the a€?Aa€? word during live television, they let a young girl say the a€?Ca€? word twice in less than a minute. 1) Sheriff's deputies raided a pair of Sizzler steak house restaurants this weekend in Maricopa County near Phoenix, arresting nine suspected illegal immigrant employees.
1) BP Oil CEO Tony Hayward gave lawmakers a taste of their own medicine, sidestepping questions, apologizing for the disaster but offering no definitive solution. 1) The federal government of the United States of America has just declared war on the states, filing a federal lawsuit over the Arizona state immigration law. 1)Day 12 in the trial of former Illinois governor Rod Blagojevich resumed today but whoa€™d have known it? 2) Israeli and US Warships in the Suez Canal could be a precursor to a major stand-off with the Mullahs of Iran.
2)Barack Obama had to reassure British Prime Minister David Cameron that his strong stance against BP is not driven by any animus toward Great Britain. 3) Rahm Emanuel has in two percolating scandals offering perks for Senate candidates to drop out. 2) Is Barack Obama's shakedown of BP leading the US down that oily, slippery slope to tyranny? 2)Actor Jon Voight wrote an open letter to President Obama, chiding him for lying to Israel and causing a civil war in Arizona. 1)Obama is inseparably tied to former Illinois Governor Rod Blagojevicha€™s criminal fraud.
In this eye-opening video special, Matt Barber, sitting in for Matthew Staver of Liberty Counsel, exposes how Barack Obama shocks and offends millions of Americans on Father's Day! 1)Home sales have nearly come to a screeching halt as the housing market has just registered a record fall in pending sales, 30% down in May 2010. 2)Hugo Chavez has taken another step toward turning Venezuela into a socialist state by seizing and nationalizing eleven American-owned oil rigs. 2)Obama still demands political pay from Republicans before he will secure the border despite 21 Killed in Gun Battle near Arizona border. 1) The Liberty Counsel has filed a lawsuit to overturn a recent ban on distributing Bibles on the public school campuses of Collier County, Florida.
Arras is a WordPress theme designed for news or review sites with lots of customisable features.
When checked, Shutterstock's safe search screens restricted content and excludes it from your search results.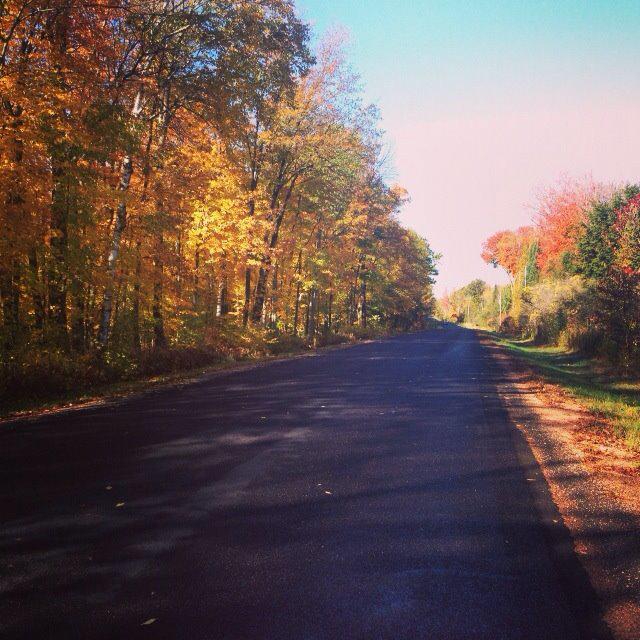 Kevin Elko shares principles on how to be truly great, not in terms of mere money or prestige but in terms of the true measures of success. Kevin Elko expounds upon basic fundamental principles of discerning the season of our lives and recognizing true opportunities when they come along. Avi Lipkin, a former senior translator for the Israeli Prime Minister's office, gives details of his exciting new political party and coalition.
This two part video series was the foundational platform of what later became the modern Tea Party movement. In today's highly competitive world is it possible to run a business ethically and profitably? Lopez, Executive Director of The Hispanic Leadership Fund gives a 9 minute eye-opening audio essay on how most Hispanic Families are conservative, pro-life and pro-America. Have you ever felt moral outrage over some gross injustice yet either couldn't find your courage or didn't know exactly what to do? 2) Arizona Governor Jan Brewer on Friday signed into law the toughest illegal immigration law in the United States of America.
2) Disaster was narrowly averted Saturday by the malfunctioning of a car-bomb in Times Square, New York. Dozens of airline and law enforcement personnel are on the tarmac by the plane and the luggage equipment. 2) An art teacher in Salinas, California forbade a student from drawing a picture of an American flag.
2) Laura Bush openly announces that she supports abortion and making homosexual marriages legal.
2) The United States Supreme court allows indefinite incarceration of dangerous sexual predators. 2) The US House of Representatives has voted to grant millions of dollars to states for the expansion of a federal DNA database.
2) Today marks the first day in 25 years that there are no planned Space shuttle launches scheduled.
2) Terrorists posing as humanitarians aid flotilla give world media an excuse to unfairly demonizing Israel. 2) Tropical storm Agatha killed more than 100 people, creating a 180 foot deep sinkhole in Guatemala City that swallowed up a three-storey building.
2) Russian intelligence is reporting that terrorists have been trying to secure nuclear materials from multiple locations throughout the former Soviet Union. 2) Saber rattling from Iran continues with Iranian troops sighted on the wrong side of disputed border with Iraq. 2) Federal Trade Commission considering imposing taxes on Internet news sites like CleanTV to be used to bail out the failing mainstream media outlets, particularly the newspaper industry.
2) Faith-based organizations are continuing to express their outrage over Barack Obamaa€™s obscene remark during an interview on the Today Show interview. District Judge James Zagel, appears to be steering both the prosecution and the defense away from calling convicted felon Tony Rezko as a witness, and protecting Obama in the process. This ispirational teaching gives the viewer key insights on finding abundance by quieting their mind. Being a pastor, usually Ben leads with discussions about religion, and being a sports psycologist, Kevin generally is first to talk about sports. Stu saw first hand how dozens of children would flock around his casually tossed away soda pop can and play gleefully with it for hours. In this episode Dan shows viewers the world's largest male owl and a 30 foot leaping lemur!
Unfortunately, her father gets called off to war and didn't return with the rest of the troops.
3) The stock markets closed up yesterday with the Dow Jones industrial average finishing up by 404 points.
3) Non-profits must file new IRS 990-N forms by Monday or risk paying taxes on all income earned in 2010.
3) Irana€™s Presidential Chief of Staff predicted that a€?Zionists will have no longer than a week to live,a€? if Israel attacks his nation. 3) New Jobs Report not as rosy as first believed as 411,000 out of the 431,000 new jobs were for government census workers. Myers encourages the viewer to take the time to mentor others until the 'passing of the baton' is complete. 3) Taliban suicide car bomber attacked a convoy of NATO troops on Tuesday in Kabul, Afghanistan, killing five Americans and a Canadian soldier, plus 12 Afghan civilians.
Senate race to fill the seat currently held by Roland Burris who was appointed to fill that position after Obama was elected President. Without such mentoring and modeling, there will be a huge leadership gap in the next generation.