Let's see if I can do a bigger intro now, and then post for now -- I may lay on the couch as oldest son is quieter now.
We lived with his parents for a while after we got married until we got on our feet right after college. 9 months later (what a nice long maternity leave!) I got my wish and we both got jobs within a week of each other.
3 years later Rog was doing great going to college and I also had my home business built by this time, where I was now (by 2000) working almost full time at home doing transcription for different companies. Sometime soon I will finish the history I had started before, about meeting my wonderful hubby, etc.!
Been searching around for different additional friends' diaries to read -- it's fun to see many different people and their interests. Hi COLLEEN - think you're the only reader I have right now -- hope you are feeling good today -- note from 2006 - this is a different Colleen than my daughterA?a'¬A¦. We just have been so broke for so long that it feels good to be able to pay the bills and having more sounds so good.
A little less than a month ago after good old AF was over dh and I had time to get friendly (which is rare!) and here I had all these weird symptoms all month and thought perhaps I was pregnant!
Set up live journal for dh too as he was mentioning he wanted to do some blogging about our autistic son, etc. I have such mixed emotions about all this -- I feel proud of myself that I pulled myself together with all our home confusion and WAS able to make a full time job work out for 5 months.
Financially it's scary; however, we've been BOTH jobless before, even at the same time, and made it through.
So I'm sad I didn't make this company happy, and that they're angry and disappointed in me for missing so much time, but also am relieved in a way to be out of the rat race. RJ had speech eval today and they want us to closely watch him and work with him a LOT as he may be a little behind. I have accomplished many household tasks -- organized many cabinets and cupboards, rearranged living room, etc. Well, so I'm the busy SAHM and still hope to go back to college, but don't know when that will be. I am trying to lose weight again -- I have been overweight since a child but on and off diets.
So, we talked about the book I wrote in high school, that I want to complete but was flabbergasted that I haven't worked on since 1996!
He was proud of me that I'm on a daily cleaning schedule now, and that I'm not adding 100 new things to my list.
I've seen this survey several times and wanted to do it since I have NO surveys in my diary, though it's probably written for people much younger than me! Between 5 & 7 (baby is early riser AND I have to be up early to get oldest ready for bus.
I already play guitar -- perhaps I would like to learn the piano with TWO hands instead of one!! Aldi's bags, a stroller, extra clothes, probably some food, books we were taking to Good Will and kept some in the trunk because they were written in workbooks and we have to throw them out (they don't take those). In '99 I joined a diet system called "Weigh Down" and I followed through my pregnancy and nursing as well. Chris had to have surgery on his ear on Wednesday because he hit it so hard he got cauliflower ear.
17 The righteous cry, and the LORD heareth, and delivereth them out of all their troubles.
18 The LORD is nigh unto them that are of a broken heart; and saveth such as be of a contrite spirit.
19 Many are the afflictions of the righteous: but the LORD delivereth him out of them all. I pray that Chris will be delivered from this ear problem with no damage or further danger. Phil Lesh, bassist from the Grateful Dead, performed a free Phil and Friends show in The Grate Room at his beautiful Terrapin Crossroads venue in San Rafael Tuesday May 4th.
Metallica played a free show at Rasputin in Berkeley on Saturday, April 16 for Record Store Day.
When the ancient Polynesians invented surfing, they often used a paddle to help them navigate. In the past 30 years, light artists have reimagined an art form that has always had the ability to turn the night sky, or a simple window, into luminescence.
December is almost over - the New Year is coming up and everyone is busy drying off from the rain or holiday shopping.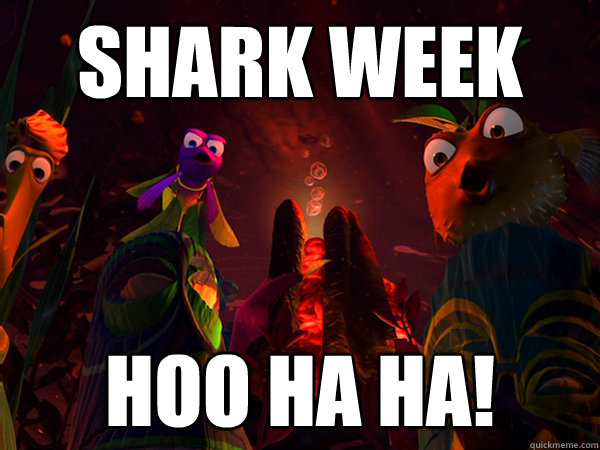 Cirque du Soleil returns to AT&T park with their current production Kurious: Cabinet of Curiosities. On a sunny day, Golden Gate Park hosts a series of athletic activities we barely knew existed. To the delight of the crowd the show featured a surprise appearance by Nicki Bluhm, of Nicki Bluhm and The Gramblers, as well as Grahame Lesh, of Midnight North, Scott Law, Ross James, Jason Crosby, & Alex Koford.
Fast-forward a few millennia, and Stand-Up Paddleboarding, or SUP, finds itself trendy again.
Last fall, the Yerba Buena Center for the Arts turned its southern glass wall into a parade of sound-sensing lights, Lightswarm, that changes with the movements of nearby people and things. Part of its increasing popularity is that standing upright allows surfers to spot waves more easily and thus catch more of them, multiplying the fun factor. Future Cities Lab, the San Francisco design company behind Lightswarm, has originated another notable light sculpture. I'm just not sure I'm now going to send back him to day care at all right now - may just work with him at home intensely for awhile. Located by the YBCA's steps at 701 Mission, Murmur Wall will light up in arresting ways as it incorporates local trending search engine results and social media postings. The ability to cruise along on flat inland water, surveying the sights, is another advantage. Onlookers can offer their own contributions, which will feed into the Murmur Wall's data stream and light up the sculpture. If you're sold on the idea, schedule an intro SUP lesson, free with board and paddle rental, and you may find yourself riding the waves like a Polynesian king.
If you're walking by the YBCA, you can see firsthand — at least through light patterns that reflect the city's volatile internet habits. Mom." But I don't really see how we can both work full time right now - I really think once he finds the job he really wants to go for, and gets it, that I will (at least eventually) have to quit working, or the balance will fail.