There's no clear line between normal and abnormal, and it can be hard to recognize a disorder. Depression is very common, affecting 1 in 5 people – if not you, then a friend or family member.
The Adverse Childhood Study found that survivors of childhood trauma are up to 5000% more likely to attempt suicide, have eating disorders or become IV drug users. Discrimination still affects the LGBT community, contributing to higher rates of depression, substance abuse and suicide. PTSD is the 4th most common disorder in America, affecting not just veterans but abuse, disaster, and accident survivors.
It's the most feared and misunderstood mental disorder, but what's it really like to have schizophrenia?
The global economic burden of mental disorders is greater than diabetes, respiratory illness and cancer – combined. People with serious mental illness are rarely violent -- they're much more likely to be victims than perpetrators.
Janie Fricke will celebrate her 69 yo birthday in 6 months and 27 days!Send your greetings to her now!
Nicole Foubister of NYU's Child Study Center reminds us that people's behaviors during manic or depressed episodes are often out of character or illogical. Eric Nestler explains, your life experiences can change the expression of your DNA, affecting the genes you pass on to your children -- meaning, for instance, that trauma in your childhood might affect not only your adult mental health, but that of your offspring.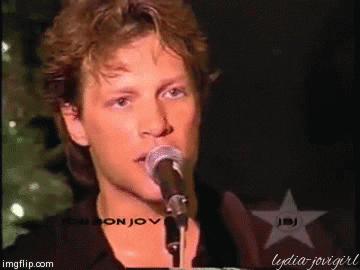 Tristan Gorrindo explains how the Diagnostic and Statistical Manual helps define disorders – with flexibility – to facilitate better treatment and a continuity of care. Ken Duckworth of the National Alliance on Mental Illness reveals how understanding the patterns of one's illness and creating an action plan can help individuals and families manage – and even prevent – a crisis.
Anne Marie Albano, director of Columbia's Clinic for Anxiety and Related Disorders, traces its biological origins, some unique features of anxiety today, and new tech-driven treatments to help. Helen Blair Simpson of the Center for Obsessive-Compulsive and Related Disorders offers surprising examples of OCD's many forms, and details new learning from patients' brain scans. Will Marling of the National Organization for Victim Assistance shares insight on how to provide support.
Judith Brisman of the Eating Disorder Resource Center explains how eating - or not eating - can become a coping mechanism for other issues, and how societal pressures can amplify symptoms. James Dilley of the Alliance Health Project discusses its effects, and the impact that a continued shift toward acceptance can have.
Victor Schwartz of The Jed Foundation explains how alcohol abuse, elevated levels of sexual assault and lack of familiar grounding points can make college a mental health minefield. It's important for patients to persevere in finding the right treatment, and for loved ones to remain calm and consistent. Christine Moutier of the American Foundation for Suicide Prevention talks about how broader treatment for depression and other disorders, and changing societal opinions of suicide, could reverse things. Rachel Yehuda, one of the country's leading experts, explains how the traumatic event can divide one's memories, describes symptoms and threat responses, and offers hope for treatment.
Michael Lindsey of NYU's School of Social Work, who explains how violence and drugs in neighborhoods combine with discrimination and mistrust of institutions to create unique pressures. Mark Epstein gives a quick course on mindfulness, the technique of separating reactions from external influences, and teaches how it can benefit your mental health. James Fallon of UC Irvine explains what a psychopath is, how they work, and what they want from you -- and he ought to know (but you'll have to watch to find out why). Vikaas Sohal paints a vivid picture, providing an inside perspective on the challenges of this disease.
Thomas Insel, former Director of the National Institute of Mental Health, surveys the past, present and bright future of research and treatment. Maggie McNicholas from Fountain House explains how people with mental health issues can be as successful as anyone else, and how employment benefits them -- and their employers. Patricia Deldin of the Michigan Depression Center debunks misperceptions to encourage a better understanding. He sees a more informed role for the church, and culturally sensitive care as hopeful resources in the future. Lloyd Sederer, Director of the New York State Office of Mental Health and Huffington Post Mental Health Editor, has the answer.